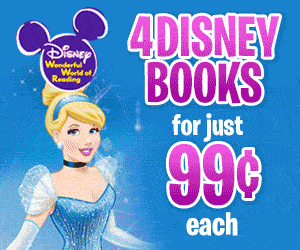 The magical story of Disney's Cinderella shows young readers that true goodness and purity of heart will ultimately be rewarded, and that with enough hope, friendship, and love, anything is possible. In celebration of Cinderella's 65th anniversary and the opening of Disney's live-action movie, get Cinderella and favorites for 99 cents each plus a free activity book and coloring printables with promotion code MIDNIGHT.
Get a chance to win $5,000 Home Makeover + Qualify for great offers and 85% off Woman's Day Magazine – 12 Issues for $5! Plus get 12 issues of Good Housekeeping for only $5 More! (No purchase Necessary for Home Makeover Sweepstakes!) Join Here.
Don't forget to LIKE us on facebook and SHARE post for your friends. Take note that Freebiehouse is also giving away Free Lazy Couponing Guide (value of $17) all you need to do is sign up for our daily newsletters. Enjoy!

Pin It