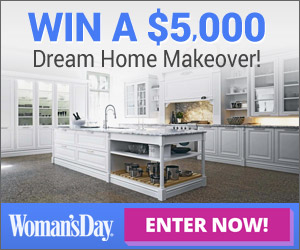 Enter for a chance to win a $5,000 Home Makeover + Qualify for great offers and 85% off Woman's Day Magazine – 12 Issues for $5! Plus get 12 issues of Good Housekeeping for only $5 More! (No purchase Necessary for Home Makeover Sweepstakes!)
Claim your Vetz Petz free 14 day supply. Vetz Petz™ Antinol® is the Proven Fast-Acting Supplement for your Dog's Joint Health. Claim here.
Freebiehouse is also giving away Free Lazy Couponing Guide (value of $17) all you need to do is sign up for our daily newsletters. Don't forget to share this post on facebook so your friends will receive this freebie too!
Pin It